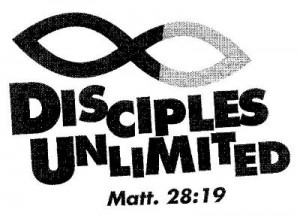 Disciples Unlimited (DU) is our Senior High ministry with youth in grades 9-12. We meet mainly on Wednesday evenings for Christian fellowship, service, and spiritual growth. Check out our 2017 Summer DU Schedule. Friends are always welcome!

We focus on:
Spiritual Growth
Christian Leadership Training
Opportunities for Christian service
Christian Outreach Opportunities
Having a "Sanctuary" . . .where true friendships can be developed and nurtured
Contact our Director of Student Ministries (email or 303-424-4454 X25) for more information.
Summer Hangouts Every Wednesday night during the Summer! These are days to just have a good time in fellowship together, playing games and getting to know one another. It's a great time to invite your friends! Check out our 2017 Summer DU Schedule for details! Make sure you can participate in everything we do by completing the Summer 2017 Student Information Form!
TNT (Topic Night for Teens) Every Wednesday night during the school year! Dinner for $1 at 5:30 p.m. and then head downstairs for some Christ-centered conversation from 6:00 – 7:45 p.m. Come be part of what we're talking about!
Upcoming Events
June 21, in lieu of Summer Hangouts, we are having our FINAL 2017 Mission Trip Parent and Student Meeting in the youth room. Come at 6PM with your notarized TeamEffort Release and Liability Form, your insurance card, and any payments due.
June 28, NO Summer Hangout. We're on our mission trip to Sioux Nation in South Dakota!
July 5, meet at Peace in the morning for a trip to Rocky Mountain National Park and a DU Hiking Day! More details upcoming!
July 12, our Summer Hangout is at Water World! Keep the day free! We'll meet at Peace at 9AM, and be back to Peace from Water World by 6PM! Cost is $30pp, plus lunch! Complete your Summer 2017 Student Information Form to participate!
August 4-6, keep your calendars free! We're headed up to LVR for a weekend backpacking and camping trip. Plan to leave in the morning on August 4th and come back in the evening on August 6th! Plan for $115 per person. Register below!
Going on the 2017 DU Mission Trip or plan to join us on mission for Christ in the future? Follow the links below to sign up for our various winter and spring fundraisers!