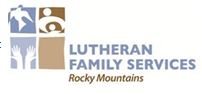 Hello and Happy 2017, everyone! We hope your new year is off to a great start so far! Below are the announcements from LFSRM for this month:
1)      If you are doing some tidying up around the house and have any furniture or household items to donate to Lutheran Family Services'refugee families (Denver area), please call Anna at 303-389-2339 to schedule a pickup! We are in particular need of dressers and dining tables and chairs. Also needed are lamps, side/coffee tables, night stands, sofas, living room chairs, mattresses and box springs in good shape. Or, if you don't have anything you can donate, funds to purchase furniture at thrift stores would be great too. Thanks! (We cannot accept sofa beds, TVs, desks, bookshelves, or king size beds—sorry!)
2)      Do you love to plans parties or maybe just like to be a part of the action? Join LFS's Gala Committee! Organized, creative, a connector, enthusiastic… all are welcome to join. Connect at 303.217.5860 orlauren.knudsen@lfsrm.org. The event supports the programs of LFS, including adoption, birth pregnancy counseling, foster care, older adult and caregiver services, prevention services, and refugee resettlement.
3)      Explore the world of adoption!  Learn about the International Adoption process and more!  Please attend this FREE WEBNAIR with Lutheran Family Services of Rocky Mountains, Children's Home Society and Lutheran Social Service of Minnesota on Thursday, January 19, 2017 at 7:00 p.m. (Mountain time) as we talk about children who need families in Asia, Latin America, and Eastern Europe.  Registration is required.  Go to https://attendee.gotowebinar.com/register/5686012612159849988 or call Julie Harris at 303-217-5853 before 5pmon January 19, 2017.
4)      Lutheran Family Services Rocky Mountains Older Adult & Caregiver Services offers free monthly telephone conferences to answer your questions about aging. The next teleconference is "Addressing Resistance to Change" and is on February 8, 2017, 12:00pm to 1:00pm MST. For older adults, change can seem particularly intimidating and overwhelming. In some cases, resistance to change can go beyond a healthy unease for the unknown, and can affect our older loved ones' safety and well-being. Learn tips to carefully address resistance and to clearly communicate the importance of change. Registration is required at www.lfsrm.org/caregiver-services, or contact 303-217-5864 or 970-232-1180.
5)      Every day there are children in need of a safe environment in Colorado and we need more people to commit to these children! Informational meetings for foster care in the Denver Metro area are on February 8th from 12:30-1:30pm and from 5:30-6:30pm at the LFS office 363 S. Harlan Street, Suite 105, Denver, 80226. We hope to see you! Please contact Anne Hamilton for more information 303-217-5869.