A PIECE OF THE PUZZLE FUNDRAISER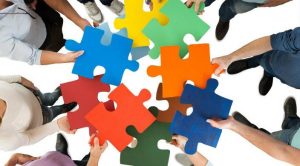 Where do you fit in?  Sponsor a puzzle piece for $1.00 (or more) and help us support Josh Hofmeister fight human trafficking. Each puzzle piece purchased will help Josh on his mission to bring freedom, hope, and a future to women who are trafficked.
It's easy!  Simply take a puzzle piece from our "WHERE DO I FIT IN?" Puzzle Piece Jar, leave a $1 (or more), write your name on the back of your puzzle piece, and drop your puzzle piece in the "I AM A PIECE OF THE PUZZLE" Jar.  When all the pieces have been purchased we will frame the puzzle for display.