Announcements from LFS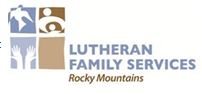 1)      Every day there are children in need of a safe environment in Colorado and we need more people to commit to these children! Informational meetings for foster care in the Denver Metro area will be on June 14th from 12:30-1:30pm and from 5:30-6:30pm at the LFS office 363 S. Harlan Street, Suite 105, Denver, 80226. We hope to see you there! Please contact Anne Hamilton for more information: 303-217-5869.
2)      BACKPACK DRIVE: More information to follow soon in a separate email from Katie, but I wanted to let you all know so you can mark the date on your calendars: LFS' annual Backpack Drive to benefit our refugee children and children in foster care is happening again this summer! All backpacks and supplies will be due to LFS' office the week of July 24th. Don't hesitate to reach out with any questions!
3)      LFS' Older Adult & Caregiver Services offers free monthly telephone conferences, called Ask Your Care Manager, to answer your questions about aging. The next one is titled "Aging in Place: Pre-Planning is Crucial" and will be on June 14 from12:00-1:00pm MST. There are some important questions that need to be addressed to allow you to stay in your home as you age. To think through the answers to these questions, join us on this free call. Registration is required: sign up at www.lfsrm.org<http://www.lfsrm.org>  or contact 303-217-5864 or 970-232-1180.
4)      The 23rd Annual Golf Classic for Lutheran Family Services is happening on August 17th at the Hiwan Golf Club. There is early bird registration through April 1st. Please go to http://lfsrm.org/events for more information!
Blythe Scott
Church Relations and Development Generalist
Lutheran Family Services Rocky Mountains
720-541-6826
www.lfsrm.org<http://www.lfsrm.org/