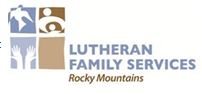 Every day there are children in need of a safe environment in Colorado and we need more people to commit to these children! Informational meetings for foster care in the Denver Metro area will be on May 10th from 12:30-1:30pm and from 5:30-6:30pm at the LFS office 363 S. Harlan Street, Suite 105, Denver, 80226. We hope to see you! Please contact Anne Hamilton for more information: 303-217-5869.
Join us for the LFS 34th Annual Benefit Gala featuring Matt Iseman at the Westin DIA on May 20th. Matt Iseman is from Colorado and is host of NBC's "American Ninja Warrior" and winner of the 2017 "The New Celebrity Apprentice." After dropping out of medical school to pursue stand-up comedy, Matt's witty humor led him down an unexpected path through life. The Spring Gala features a night of dinner, entertainment, an auction, and companionship. Please register at LFSRM.org/events. (A flyer for the event is attached to this email as well)
LFS' Older Adult & Caregiver Services offers free monthly telephone conferences to answer your questions about aging, called Ask Your Care Manager. The next one is titled Benefits for Veterans and will be on May 10 from 12:00-1:00pm MST. Elderly Veterans may be eligible for a wide-variety of benefits available to all U.S. military Veterans. Learn how to access benefits for which you may be eligible. Registration is required. To register, sign up at lfsrm.org  or contact our staff at 303-217-5864 or 970-232-1180.
Blythe Scott
Church Relations and Development Generalist
Lutheran Family Services Rocky Mountains