Lutheran Chorale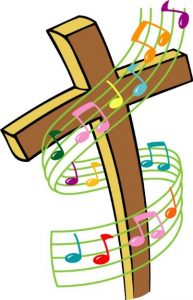 The Lutheran Chorale would like to invite you to sing with us during our workshop featuring select pieces from "Hymns Triumphant"  and also perform with us for a concert on Sunday, February 19 at 3 pm.    We will be meeting on February 18, 2017 at 9 am until 2:30-3 pm at Concordia Lutheran Church at 13371 W Alameda Parkway, Lakewood for the workshop.   We are inviting all those who would just like to sing with us and local choirs . We will be focusing on vocal training and singing.    Lunch will be provided.   We need to know how many will be attending, so would you please pre register by emailing us at thelutheranchorale@comcast.net  with the number attending and any special dietary needs.  You may also call Linda Thompson, 303-666-6642 if you have any questions.
Registration will start at 9 am with the workshop to start at 9:30 am.
We will collect a free will offering during the Sunday, February 19th  concert to be donated to a local charity.