Lutheran Family Service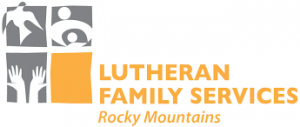 1.       Older Adult & Caregiver Services offers free monthly telephone conferences to answer your questions about aging, called Ask Your Care Manager. Join us on August 9 from 12:00pm to 1:00pm MST for a discussion on Planning for Life's "What Ifs?": Understanding Advance Care Planning.  Advance Care Planning is a process that supports adults in understanding and sharing their personal values and preferences regarding future medical care.  In part one of the two-part series on Advance Care Planning, we will discuss the first, and most often overlooked steps, in creating an Advance Care Plan.  Registration is required:sign up at www.lfsrm.org/programs-and-services/oacs/ask-care-manager/   or contact our staff at 303-217-5864 or 970-232-1180.
 2.       Every day there are children in Colorado in need of a safe environment and we need more people to commit to these children! Informational meetings for foster care in the Denver Metro area will be on August 9th from 12:30-1:30pm and from 5:30-6:30pm at the LFS office (363 S. Harlan Street, Suite 105, Denver, 80226). We hope to see you there! For more information, please contact Anne Hamilton at anne.hamilton@lfsrm.org or 303-217-5869.
 3.       Join us for Lutheran Family Services' 24th Annual Tee Off for Hope on August 17th at the Hiwan Golf Club in Evergreen, CO.  Please go to www.lfsrm.org/events for more information!