Lutheran Family Services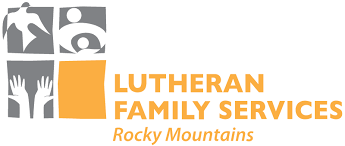 Yesterday, we were informed by Immigration and Customs Enforcement (ICE), that we would not be receiving any more reunited families for transition services at our Albuquerque office at this time. As a result, we have formally begun to demobilize this phase of our Rapid Response Family Reunification Project. Team members deployed from other Lutheran Family Services Rocky Mountains (LFSRM) offices are returning, while our Albuquerque team continues working with Lutheran Immigration and Refugee Service (LIRS), the City of Albuquerque and many critical local partners on close-out procedures. The response of the community at large and partner organizations was overwhelming and conversations are already underway regarding the redistribution of excess backpacks, clothing, gift cards, toiletries, etc., to other community organizations and congregations that assist immigrants throughout the year that are released from detention.
The next phase of work on this project will involve providing follow-up services with the 57 individuals that came through our program in Albuquerque and through other transitional programs in Arizona and Texas. LFSRM and agencies like ours across the country will be providing on-going services to these families in their new communities, up to and perhaps beyond their required hearings in Immigration Court. Funding contributed to the Albuquerque Family Reunification project will continue to follow the families that passed through our doors, and to support those who may follow in New Mexico and Colorado, including families, single moms and other immigrants being released from detention without supports, whether through LFSRM or in conjunction with other local partners. LFSRM is committed to transparency and to honoring donor intent. We will continue to provide updates on the ongoing work that began this past week, but is far from finished.
Finally, our hearts continue to break for the large numbers of children that have yet to be reunited with their parents. As a leading Child Welfare organization in the Rocky Mountain region for the past 70 years, we have considerable expertise in the life–long effects of trauma on children. LFSRM believes that our work simply cannot be complete until the last child is reunited with their parents and is receiving appropriate treatment and support, no matter what the final disposition of their case is. We continue to pray that this period of separating families ends as soon as possible. We ask all of you who have chosen a compassionate and generous response to the needs of these vulnerable neighbors to continue to stand with them, to witness to their humanity and dignity, and to show them welcome and hospitality.
"Which of these three do you think was a neighbor to the man?" "The one who showed him mercy."   "Go and do likewise."
(Luke 10:36-37)