Lutheran Family Services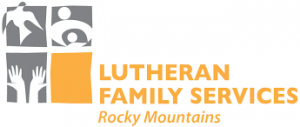 Each year in Colorado, thousands of kids are unable to live with their biological parents because of abuse or neglect.  We need families who can provide temporary care until children reunify with their parent as well as families willing to adopt children and teens in foster care if they can't return to their families.  An informal Q & A session for foster care will be held on April 10 from 12:30-1:30pm and from 5:30-6:30pm at the LFS Denver Metro office (363 S. Harlan Street, Suite 105, Denver, 80226). Please register with Anne at hamilton@lfsrm.orgor 303-217-5869. One-on-one meetings can also be arranged to work around your busy schedule.
Join us for LFS's Annual Benefit Gala at the Highlands Ranch Mansion on Friday, April 26! The Gala will feature a night of dinner, entertainment, an auction, and companionship, along with celebrating our journey in serving those in need in our community. Please register at LFSRM.org/events.
The refugee program has had a good start to the year, and we hope to welcome even more refugees this coming year with your help! We are low on bath towels, pillows, twin-sized bedding (sheet sets and comforters), and cookware (pots and pans). Can you help give a warm welcome a new refugee family by donating new or gently used items? If so, contact Jaime at blanchard@lfsrm.orgor 303-217-5181.
Katie Scherr
Special Events and Community Relations Coordinator
720-541-6826
Lutheran Family Services Rocky Mountains
363 S. Harlan St #200, Denver, CO 80226