Lutheran Family Services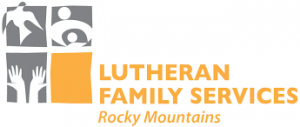 Each year in Colorado, thousands of kids are unable to live with their biological parents because of abuse or neglect.  We need families who can provide temporary care until children reunify with their parent, as well as families willing to adopt children and teens if they can't return to their families.
No-cost, no-obligation, informational meetings are held throughout the Denver Metro area.  Come find out if foster care is the right path for your family!
Sunday September 29th 3:00 pm-4:00 pm
Broomfield Library 3 Community Park Rd. Broomfield, CO 80020
Wednesday October 2nd 5:30 pm-7:00 pm
Ross- Cherry Creek Library 305 Milwaukee St. Denver, CO 80206
Wednesday October 9 Two sessions! 12:30-1:30 and 5:30-6:30
Lutheran Family Services 363 S. Harlan Street Suite 105 Lakewood, CO 80226
Tuesday October 15th 6:30 pm – 7:30 pm
Koelbel Library 5955 S. Holly St. Centennial, CO 80121
Monday October 21st 5:30 pm – 7:00 pm
Central Recreation Center 18150 E. Vassar Pl. Aurora, CO 8013
Tuesday October 29th 5:45 pm- 7:00
Woodbury Library 3265 Federal Blvd
Denver, CO 80211
Please register with Nicole at nicole.brown@lfsrm.org or 303-217-5852. One-on-one meetings can also be arranged to work around your busy schedule.