Lutheran Family Services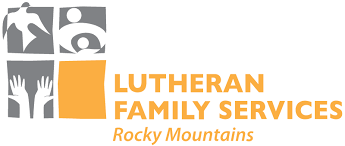 Angel Tree gift collection begins the week of December 9th. If you would like to help with this large project, we would love to have your assistance! There will be plenty of organizing and sorting into the correct program and case manager's to be completed on site. Please contact Jessica Yoss at Jessica.yoss@lfsrm.org or 720-541-6826 if you would like to participate in these collection days.
LFS DEVELOPMENT VOLUNTEERS NEEDED! Do you have a passion for our mission and have familiarity with Microsoft Word, Excel, Outlook and Data Entry? Can you commit to 3-4 Hours/week with flexibility to choose Tuesday, Wednesday, or Thursday between 9AM – 3 PM? Are you detail oriented?
We need database entry volunteers who are friendly and reliable who can keep confidential information just that, confidential. Work at our Harlan St. office location and enter data into Raiser's Edge, help with special event prep, development research, occasional donor phone calls, copying, proof-reading, prepare mailings and help with various other administrative tasks.
We offer free parking, free admission to any events worked on and we will always provide you with a safe and ejoyable working environment, including your own desk and laptop to use while here, along with a folder containing weekly assigned tasks.
Contact Lisa Ricci for full job description and details at Lisa.Ricci@lfsrm.org or 303-217-5859.
FOSTER CARE: Churches, we could really use your help in recruiting more foster families.  Please post the following announcement in your bulletin and/or on your website and social media.  Feel free to share the full list of meetings, but if you prefer to only share the meetings that are in your area, that is helpful as well.  Thank you!
Each year in Colorado, thousands of kids are unable to live with their biological parents because of abuse or neglect.  We need families who can provide temporary care until children reunify with their parent, as well as families willing to adopt children and teens if they can't return to their families.
Come find out if foster care is the right path for your family! No-cost, no-obligation, informational meetings are held throughout the Denver Metro area. You can find a list of our upcoming meetings on our website.  https://www.lfsrm.org/about-us/events/  Individual meetings that fit your schedule can also be arranged.  For more information contact Nicole Brown by phone at 303-217-5853 or by email nicole.brown@lfsrm.org