Lutheran Family Services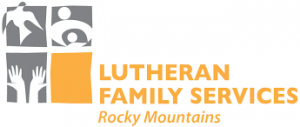 Each year in Colorado, thousands of kids are unable to live with their biological parents because of abuse or neglect.  We need families who can provide temporary care until children reunify with their parent as well as families willing to adopt children and teens in foster care if they can't return to their families.  Informal Q & A sessions for foster carewill be held on December 13th from 12:30-1:30pm and from 5:30-6:30pm at the LFS Denver Metro office (363 S. Harlan Street, Suite 105, Denver, 80226). Please register with Anne at anne.hamilton@lfsrm.org or 303-217-5869. One-on-one meetings can also be arranged to work around your busy schedule.
Did you know that 75% of Americans do not have their medical care wishes in writing? Are you one of them?  TheOACS program, in partnership with the Colorado Health Foundation, is offering free, individual Advance Care Planning consults to provide hands-on assistance in the creation of Advance Directives, such as Medical Durable Power of Attorney and Living Will, at no charge. Our goal is to ensure that everyone completes these important documents, and understands why they are necessary.  To set up an appointment at our Lakewood office, call 303-217-5864.
LFS' refugee programis hosting a shopping-style gift event in Aurora where our clients can choose from donated Angel Tree gifts for their family members!  We are in need of volunteers to help set up in the afternoon on Friday, December 15 and to staff the shopping days on Saturday, December 16 and Sunday, December 17.  Please contact Kate Strebe at refugeevolunteer@lfsrm.org for more information.
LFS' refugee programis currently collecting gift cards to share with our newly-arrived clients.  These can be a lifesaver for a family who has started a new job and is waiting on that first paycheck!  Cards with a $25 – $75 balance are most useful, but cards of any amount are always appreciated. The most helpful stores are King Soopers, H Mart, Target, and Walgreens.
Thank you for your continued partnership!
Katie Scherr
Church Relations and Development Assistant
Lutheran Family Services Rocky Mountains
Denver, CO 80226-3552
 Direct Line: 720-541-6826
Main Office: 303-922-3433
Fax: 303-922-7335