LUTHERAN FAMILY SERVICES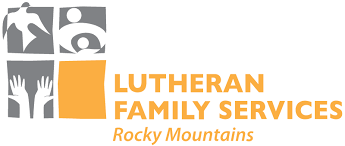 Here are a few announcements for the coming months:
1. Every day there are children in Colorado in need of a safe environment and we need more people to commit to these children! Informational meetings for foster care will be on October 11 from 12:30-1:30pm and from 5:30-6:30pm at the LFS Denver Metro office (363 S. Harlan Street, Suite 105, Denver, 80226). We hope to see you there! For more information, please contact Anne Hamilton at anne.hamilton@lfsrm.org or 303-217-5869.
2. Older Adult & Caregiver Services offers free monthly telephone conferences to answer your questions about aging, called Ask Your Care Manager. Join us on October 11 from 12:00-1:00pm MST for the conference titled "Concerned about an Aging Family Member? When it's Time to Step In." Most have experienced the moment when we realize our aging loved one has changed. Maybe they seem more frail or appear to be having a harder time getting around. How do you know whether they are managing well or may benefit from additional assistance? Learn what signs to watch for that may indicate your loved one needs more assistance, and what you can do to address these concerns. Registration is required: sign up at www.lfsrm.org/programs-and-services/oacs/ask-care-manager/ or contact our staff at 303-217-5864 or 970-232-1180.
3. Older Adult & Caregiver Services offers free in-person consults to discuss Advance Care Planning and Advance Directives, such as Medical Power of Attorney and Living Will. We can help you understand your options, insure that your legal documents reflect your medical wishes, and get your directives completed and notarized. Don't put it off. Contact our staff to schedule an appointment at 303-217-5864 or 970-232-1180.
As always, please do let me know if you no longer wish to receive our monthly announcements or if there is an updated contact. Thank you for your continued partnership!
Katie Scherr
Church Relations and Development Assistant
Lutheran Family Services Rocky Mountains
363 S. Harlan, Suite 200
Denver, CO 80226-3552
Direct Line: 720-541-6826
Main Office: 303-922-3433
Fax: 303-922-7335
katie.scherr@lfsrm.org