Lutherans For Life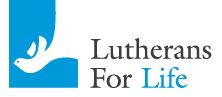 Please join us in a Day of Remembrance Let us kneel together, Saturday, Sept 9, 1:00 at Ascension Lutheran, Littleton, before the Crucified One who yet lives, who is working all things, even death and suffering and hardship, for good. He causes us to pray and, wonder of wonders! HE has seen fit to remember us daily, no matter who we are or what we've done. He hears and He answers!!!
So Cherish the Children …Defend and protect those not yet born by educating others about their God-given value. • Support pregnancy centers that help women choose life and support them in that choice. • Reach out with Christ's forgiveness to those who have made wrong choices. • Let them know they are cared • for and about. More info: Ascension 303 794 4636, LFL: Jude Donovan 303 972 0873
A Prayer Vigil of Repentance
in Remembrance
Of the Victims of Abortion
Saturday, September 9, 2017, 1:00
Ascension Lutheran Church
Through the wood of the cross, joy has come into the world!
Death has been put to death. Satan's evil work against the smallest
of our children will only continue for a time. Pausing to remember the deaths of these babies, to pray for those who are plagued by guilt over the deaths of their children, to come alongside women in crisis pregnancies is worth it, because each one of them is of worth to Christ.
Please join us in a Day of Remembrance
Let us kneel together before the Crucified One who yet lives, who is working all things, even death and suffering and hardship, for good. He causes us to pray and,
wonder of wonders! HE has seen fit to remember us day in and day out,
no matter who we are or what we've done. He hears and He answers!!!
More info: Ascension 303 794 4636, Lutherans for Life D: 303 972 0873