MIRACLE WORKER VOLUNTEER OPPORTUNITIES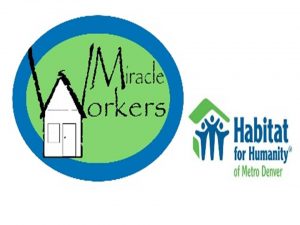 Miracle Workers is in need of volunteers for our upcoming fundraiser and our new home build.
Miracle Workers is partnering with Holy Hammers to host a designer show home in the Washington Park area (601 S. Race St). The dates for this event are September 10-18 from 9:45am to 3:30pm. This is one of our larger fundraisers for the year, and we could greatly use some assistance in filling in the missing positions.
This year, Miracle Workers is partnering with the Women's Build to construct a single family home for a needy family. The location of this project is 2600 S. Decatur St. The hours of the build are 9am to 4:30pm and requires no prior experience! We need more volunteers this year to help with this project and there are 10 slots to fill for each date. The dates are as follows:
September 23,24,29
October 7, 8, 15, 19
November 5, 11, 12, 18, 19
To sign up for these opportunities, please visit our website at http://www.miracleworkersbuild.com/ and go under the volunteer tab to sign up. You can contact me with any questions, or to assist you with the sign up process. Thank you in advance for doing your part in helping our community!
Jason Pierce  303-249-2076  Jason.pierce.0327@gmail.com