SOCKS OF LOVE – SOCKS FOR THE HOMELESS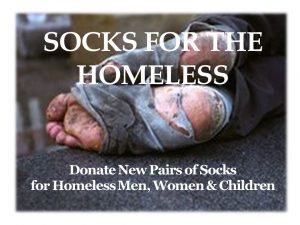 Help us give the gift of love with a pair of NEW SOCKS. Your donations of new socks will benefit homeless men, women and children in the metro Denver area.  Socks are the #1 item requested by the homeless.
Drop off sock donations at the Church Library-Socks of Love Box anytime during the month of February.  Socks will be donated to Street Reach Ministries.