The Lutheran Chorale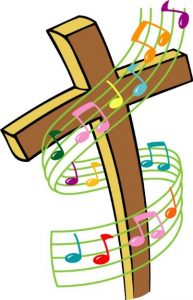 The Lutheran Chorale would like to invite you to their final concert of their 2017-2018 seasons on Sunday, May 20 2018.   All things new, a family concert,"   This concert will include "Place of the Blest" by Randall Thompson, "Et Misericordia" by Kim Andre Arnesen as well as numerous spirituals and hymns.
From her early years in the formation of the Colorado Children's Chorale, to her many years of service in church music and ministry, Karen Weisenbuehler served the community in the Denver area.  In honor of the many years and facets of service that she has given to the church, the Lutheran Chorale will be presenting Randall Thompson's "Place of the Blest".
Our concerts will be at Lutheran Church of the Cross, 28253 Meadow Drive, Evergreen, CO 3:00 pm and St Philip Lutheran Church, 7531 S. Kendall Blvd, Littleton, CO 7:30 pm
There is no ticket charge for these concerts; a free will offering will be taken to defray the cost of the orchestra.  For more information visit our website at www.thelutheranchorale.org or send an email to thelutheranchorale@comcast.net.   You can also call Linda Thompson, at 303-666-6642.
Please join us as we celebrate Karen's priceless contribution to our community.