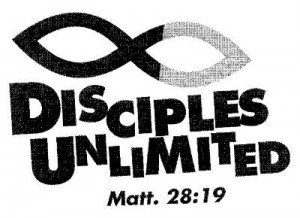 Disciples Unlimited (DU) is our Senior High ministry with youth in grades 9-12. We meet mainly on Wednesday evenings for Christian fellowship, service, and spiritual growth. We also meet Sunday mornings at 9:15 for community and growth in Christ. Check out our 2018-2019 DU Schedule. Friends are always welcome!

We focus on developing:
Identity grounded in our relationship with Jesus revealed in the Bible
Sensitivity to the Spirit of God at work in us and the world around us
Courage to live out our Christian faith in every context
Community where youth are welcomed, accepted, and safe to be who God made them to be
Contact our Director of Student Ministries (email or 303-424-4454 X25) for more information.
TNT (Topic Night for Teens) Every Wednesday night during the school year! Dinner for $1 at 5:30 p.m. and then head downstairs for some Christ-centered conversation and fellowship from 6:00 – 7:30PM. Come be part of what we're talking about! August 29 – May 15
Summer Hangouts Every Wednesday night during the Summer, 6-8PM! These are days to just have a good time in fellowship together, playing games and getting to know one another. It's a great time to invite your friends! Resumes June 5, 2019
Upcoming Events
Jan 16, we're having a "Real Talk" night on Christ-centered relationships at TNT. Our culture has lots of bad advice about what love looks like. Let's look together at what God, the author of love, has to say! Let's talk…
Jan 13-Mar 3, every Sunday we have Dessert Theater practice from 12-2:30PM, lunch included!
Jan 18-20 is our annual Snow Retreat! You have the option to ski/board or spend your time in Glenwood and the surrounding area for the weekend. Our theme this year is "Love Is"… Cost, further details, and registration Here.
2019 LCMS National Youth Gathering Details
Interested in going to the
National Youth Gathering
with us July 10-18, 2019, in Minneapolis, Minnesota? It's an amazing experience, where 30,000 LCMS high schoolers from all over the world come together to worship God, have fun, experience the faith in Christ in action, and discuss the hard questions of faith they face today. Our DSM has been to five since 2001 and has never met a kid who regretted going. All high schoolers are welcome! Interested? Check-out the details below:
Registration Date has passed. Email rfurr@peacelutheran.net to see if slots are available.

$100 Initial Deposit (non-refundable after Oct 17)

Cost an issue? Get in touch with our Director of Student Ministry. Scholarships and additional funding are available! We don't want any kid excluded from this amazing faith experience because of cost!
Note: Fundraisers are a big way our youth group pays for these experiences. Please realize by registering for this trip, you are committing to make these fundraisers a priority in your schedule over the coming year. (See below)
Going to the
National Youth Gathering
with us July 10-18, 2019, or planning on going on mission with us in the future?
Sign up for our fundraisers here!
Monthly Breakfast Burrito Sale – Every Second Sunday
Trivia Night – Join us next year!
Super Subs Sale – Feb 1-3, 2019
Dessert Theater and Silent Auction – March 8, 9, & 10
Bring any beverage cans to the West Side of the church in a durable plastic bag and throw them into the wooden-fence enclosure. We'll recycle them and make a few bucks for student missions!
Do you shop at King Soopers? Without spending any extra money you could contribute to making thousands for ministry to students. Pick up your reloadable gift cards from the church office and serve while you shop!
Thank you for your support of high school missions! God did amazing things in us and through us in the Blackfeet Nation at Heart Butte, Montana, in the summer of 2018. Check out the video below for a snapshot!