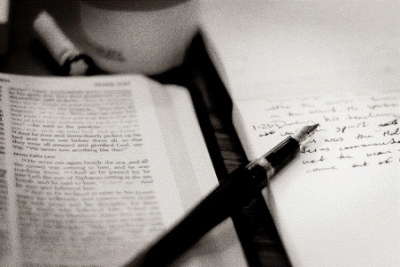 For more info Contact Polly Wegner
Below is a list of the current bible studies being offered on Sundays and throughout the week.
---
Joining Jesus on His Mission
All-In Sermon Series and Journey Group Bible Study

September 10th – October 1st, 2017, our annual All-In Sermon Series and Journey Group Bible study will focus on easy, practical ways that we can live as everyday missionaries in our workplaces, schools, and neighborhoods. This All-In Sermon series and Journey Group Bible study is based on the book Joining Jesus on his Mission by Lutheran pastor Greg Finke, we will first explore how cultural changes have impacted the church and created new missional opportunities in our communities. We'll then look not only at the biblical basis behind what it means to be a missional church, but also at how we can easily respond to the everyday missional opportunities God is placing in our paths.
If you are wondering how the church can be relevant and hope-filled in today's world (and have a lot of fun doing it), join us in September and October.
REGISTER on-line for an All-In Series Journey Group or stop by the Life Group counter in the Hospitality Area.