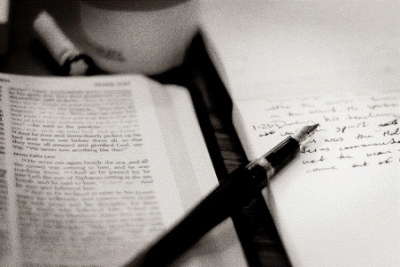 For more info Contact Kelsey Wilbern
Below is a list of the current bible studies offered on Sundays and throughout the week.
(Spring 2023)
Sunday Bible Studies (at 9:15AM)

New Member Class – Polly Wegner, Josh Kammerlohr, Pastor Tim, Frank Melander, and Kelsey Wilbern
This class will be an introduction to the Lutheran faith as well as information to help you grow in your faith and church life.
Mom's Bible Study – Basement Room C – Krista Kammerlohr
We are pursuing our roots and studying legacy, by doing a scrapbook Bible study called My Study. Come join us for conversation, fellowships, and scrapbooking fun all around God's word.
Law and Gospel – Conference Room B – Ron Schuldt
Only when we understand the Law and its demands, threats, and consequences for our lives can we appreciate the comforting message of the Gospel.
PROVOKING PROVERBS: Wisdom and the Ten Commandments – Community Room – Facilitator: Tim Lindeman
Have you ever noticed that the Bible is all interconnected?  Have you ever connected the 10 Commandments with the wisdom of the Proverbs?  As we continue our "ROUTE 66" journey through the Bible, we will spend 10 weeks considering the connection between the wisdom of Solomon with the Commandments of God.  This is a great time to join us . . . to dig into one of God's 66 books and consider how God's word blesses us along the journey of life!
The Mighty and the Mysterious – Office Work Room – Beth Nagy
A study of Colossians by Heidi Goehmann. The new Christians in the first-century Colossae were not all that different from us today. They, too, struggled to understand who Jesus is, how Jesus alone reconciles us to God, and why things aren't perfect in the Church.
A Case for Christ by Lee Stroeble – Sr. Pastor's Office – Gloria Patton – Women's Study
StoryRunners Bible Study – Craft Room – Melissa Erdmann – Everyone Welcome!
Who doesn't like a good story?
In this class we will learn Bible stories and practice telling them to each other. The first one will be Jesus Calming the Storm.It is a great way to become more familiar with the Bible oneself and to have a story at the ready to share with someone.
"JONAH: Gracious God and Merciful" – Community Room – Kevin Johnson
During this 5-week class, we will explore the story of Jonah and just how far God will go to fulfill His plans for us and through us. God desires everyone to come to know His love and forgiveness . . . and He uses us to share His gifts! During this season of Lent, come explore the Lord's deep love and passion for all people!
Additional Studies Throughout the Week . . .
Judges – Harriet Oehlkers (720-408-9380) – 1 Samuel will begin Jan. 9, 2023
On ZOOM. Mondays at 6:30-8PM
Jesus & Women – Helen Almdale Home – 1st & 3rd Tuesdays from 1-2:30PM – Harriet Oehlkers – Open to all Women
Please purchase the book "Jesus & Women" by Kristi McLelland.
Ten Men of the Bible – Community Room – Tuesday Mornings at 7AM – Pastor Tim – Men's Breakfast Bible Study
Using the book by Max Lucado, we will be studying some favorite stories from the lives of ten heroes of the Bible. We may call them "heroes", but they were men who were flawed by sin. Yet God used them in His salvation story. He uses all of us, as flawed as we may be! And He carries out His plans calling us to partner with and serve Him. You are invited to explore how God uses His people in His salvation story!
1 & 2 Corinthians: Conference Room A– Tuesdays at 10:30AM – Polly Wegner – All are Welcome
Explore the many cultural issues the new Christians in Corinth questioned Paul about, and how God's Word through Paul applies to us today. Bring your favorite Bible.
Jesus and His Parables – Group Discussion at the Lindeman Home on the 1st and 3rd Thursdays at 7PM – Young Adult Bible Study
Jesus often invited His  listeners into His heart through stories. We call these stories His "parables" … and He invites us, too, to look at His heart and His desire for us. All "young adults" (defined rather loosely…) are invited to join us.
Contact Tim Lindeman for time, place, and information – 303-424-4454
Friends are ALWAYS welcome!!
---
Peace Arvada