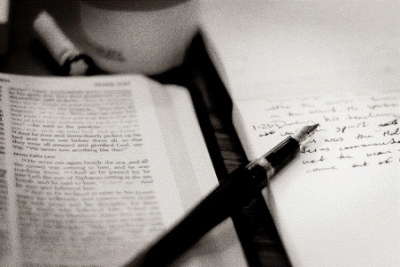 For more info Contact Kelsey Wilbern
Below is a list of the current bible studies offered on Sundays and throughout the week.
(Fall 2022)
Sunday Bible Studies (at 9:15AM)

New Member Class – Polly Wegner, Josh Kammerlohr, Pastor Tim and Frank Melander
This class will be an introduction to the Lutheran faith as well as information to help you grow in your faith and church life.
Mom's Bible Study – Basement Room C – Krista Kammerlohr
They are just finishing up Max Lucado 3:16 Study and are excited to start a new study soon.
Unveiled Faces, a Bible Study on Relationship with God – Office Work Room – Beth Nagy 
Based on 2 Corinthians 3:17-18, helps you discover that just as oxygen gives life to your body, so the Spirit gives life to your soul. Take a deep breath and be refreshed by the very breath of God.  Bible study written by Donna Snow. – Starting September 4th
Law and Gospel – Conference Room B – Ron Schuldt
Only when we understand the Law and its demands, threats, and consequences for our lives can we appreciate the comforting message of the Gospel.
A Woman's Heart: God's Dwelling Place – Pastor's Office – Harriet Oehlkers
A Beth Moore Bible study
Women's study
Jesus Through Middle Eastern Eyes: Seeing Jesus in His Culture – The Community Room – Pastor Tim
We often see Jesus from the perspective of 21st Century America or, perhaps, from a western European perspective.  But Jesus was born of Jewish descent and lived in a different culture. Come explore with us how we might read Scripture from the perspective of someone who lived in the Middle East when Jesus walked on earth.  We will explore the Beatitudes, Jesus' parables, and other sections of Scripture through the eyes of those who lived where Jesus lived.
During the week . . .
Judges – Harriet Oehlkers (720-408-9380)  – On ZOOM. Mondays at 6:30-8PM
Galatians – Liberty: Conference Room A – Tuesdays at 10:30AM – Polly Wegner
Whether fleeing oppression, stepping out of prison, or breaking a strangling habit, freedom means life.  In the short letter to the Galatians, Paul calls Christians to freedom in Christ. 
All are welcome – Starting October 11th
The 12 Apostles: Our Heroes of the Faith – Community Room – Tuesday Mornings at 7AM – Pastor Tim
What does the Bible teach us about the twelve men who followed Jesus? What happened to them after Jesus ascended into heaven.  We will explore both the biblical history and church tradition surrounding these men and consider what we might learn from them regarding how we live out our faith and life as a disciple of Jesus.
Men's Breakfast Bible Study
Exploring God's Word – Group Discussion at the Lindeman Home on the 1st and 3rd Thursdays at 7PM
If you are in your 20's and 30's and want to spend some time gathering with other Christians and digging into God's word, please join us!  Currently, we are using a variety of resources to dig into God's word and hot topics… then discussing how it applies to real life in our world today.
1 Peter: Living Our Faith in an Unreceptive World – Community Room – Wednesday evenings at 6PM – Pastor Tim
We live in a society that is often unreceptive and even hostile toward the Christian faith. The same was true for believers in the early Christian church. Peter has encouraging words for us! Come experience the book of 1 Peter and see how applicable it is for us as we live out the Christian faith in our world today. – Starting September 6th
Jesus & Women- Helen Almdale Home – 1st & 3rd Tuesdays from 1-2:30PM – Harriet Oehlkers
Please purchase the book "Jesus & Women" by Kristi Mclelland.
Open to all women – Starting September 6th
---
Peace Arvada