Rev. David Ahlman
Senior Pastor

As Senior Pastor since 1997, it is my pleasure to lead a vibrant group of believers at Peace Lutheran Church. My basic responsibilities are vision casting, leadership, administration, hospital visitation..., and primary preaching pastor. I have been married to my lovely wife, Beth, since 1977. We have four grown children who are married – each couple with children of their own. In 2004, we adopted our youngest son, taking him from the hospital after his birth; he keeps us young! I love Jesus, my family, this church, and the life that God has given me! I am blessed beyond measure! And, it is a pleasure to serve!

Rev. Tim Lindeman
Associate Pastor

It is truly my pleasure to serve our Lord God together with the people of Peace Lutheran Church! It has been my pleasure to serve Him in numerous ways over the years. I was originally trained as a... Director of Christian Education and in Elementary Education at Concordia University in Seward, Nebraska. Later, I earned a Masters degree in Educational Administration from the University of Northern Colorado.

My family and I first came to Peace in 1990 when I was called to serve as Director of Christian Education and Youth. After nearly 30 years as a DCE, I was ordained in 2011 and called as Associate Pastor to serve in the area of Congregational Care. While at Concordia, I met my wife, Lisa. It has been my privilege to work beside her in ministry during our years of marriage. We've also been blessed with three children – Jenna, Christa, and David. As I mentioned earlier, I am honored and privileged to serve our Lord here at Peace! What a blessing it is to live and serve in a Christian family, reaching out to others with the love of Christ! I am excited to see where the Lord leads us and how He will bless us in the future!

Dawn Lubker
Ministry Coordinator

I'm Dawn Lubker, Ministry Coordinator at Peace. I was born and raised in West Point, Nebraska. I graduated from a specialty school where I received training in interior design. I also have 2 years of... behavioral science classes from Red Rocks Community College. I moved to Denver in 1979 and married my high school sweetheart, Joel. We have been blessed with 2 children, who are now married and starting families of their own. We enjoy being able to spend time with them and watch our grandchildren grow. We also enjoy projects around the house (my husband is a 'carpenter extraordinaire'), watching movies, and spending time with family and friends.

I have been a member of Peace since 1980 and have served in a variety of volunteer positions over the years. I began as part-time staff in1994. In 2005, I moved into the full-time administrative assistant position. In 2009, I became the Ministry Coordinator assisting the pastors with scheduling and communication as well as working with the staff and leadership to help set and achieve goals in accordance with the pastor's vision for the church. It is an exciting time to be part of the future planning process as Peace seeks to reach the community for Christ.

Kent Patton
Operations Manager

Kent comes with a long list of skills and we are happy to have him as our Operations Manager. Along with his supervisory role with some of the members of our staff, Kent also oversees our campus... operations. Working with both volunteers and vendors, Kent strives to keep our property safe and inviting to our community. Contact Kent if you have a skill you can lend to keeping Peace in tip top shape!

Cynthia Mawe
New Member Assimilation & Adult Discipleship

Hello! I'm Cynthia Mawe, New Member Coordinator at Peace. I am a born and raised Bostonian who moved to Denver in 2009 on a wing and a prayer. I graduated from Metropolitan State University in... 2015 with a B.S. in Environmental Chemistry, and a minor in Meteorology. During that time, I met and married my husband who is a Seed Ecologist for a wildflower company. Our love blossomed through a mutual admiration for traveling to parts unknown and exploration of the Rocky Mountains.

We have settled down in Denver for the long haul, after the birth of our wonderful daughter and the purchase of our first home. We love spending time outdoors camping, hiking, and fishing with our little girl and our German Shepherd puppy (both keep us on our toes)! I started at Peace in 2018, and I'm so thankful for the blessings of my position here. It is wonderful to be able to meet and get to know all of our new members, and make sure that our church is the right church for their needs. I love serving my Christian community and am looking forward to what God has in store for me and for Peace.

Josh Cromley
Director of NexGen Ministries

Josh Cromley has been a Called Director of Christian Education since 2013 after serving his internship at St. Peter's Lutheran Church in Reedsburg, WI in 2011/12. He's been excited to serve in different... capacities of Youth Ministry since he was called to serve as a dual parish DCE at Immanuel Boonville and Zion Lone Elm, MO. After serving in Florida, he began serving at Peace as the new Director of NextGen Ministries in July 2021.

He loves spending time with his wife Linda, and daughters Charlie and Maddie. He enjoys conversations about Christ while sharing coffee, and encouraging parents as they learn how to pass their faith to the next generation. He loves sharing Bible stories and how they connect to each other, along with how they connect to our daily lives too.

Gary Crocker
Financial Controller
Sheryl Hofmeister
Administrative Assistant

Hi there! My name is Sheryl Hofmeister, serving as the Administrative Assistant here at Peace since 2008. I was born and raised in sunny SoCal - Orange, CA and moved to the Arvada area in 1988.... I earned my degree in Business Management and worked full-time in the business world until my third child was born. I've been married to my husband, Joe, since 1994 and have three wonderful adult children: Joshua, Makenzie, and Anna. Now that Joe and I are "on again, off again" empty nesters, we enjoy visiting wine country, weekend getaways to see our beautiful state of Colorado, and visiting family! Like everyone else, we enjoy watching our fair share of Netflix and Hulu with our dogs Scamp and Rosie! Working at Peace and serving its' members continue to be a joy in my life!

Bethany Wood
Director of Children's Ministry

Hi! My name is Bethany Wood, and I am the interim Director of Chrstian Education with the Children and Student ministries. I started at Peace in 2020. I grew up in Texas, and a piece of my heart will... always stay there. I graduated from Concordia University at Austin, now called Concordia Texas, in 2006. I did my internship in Tucson, Arizona. That is where I met my best friend Scott.

We were married in 2009. I have 3 older step daughters that live in Arizona, and together we have a young son and daughter. We enjoy spending time together watching sports, hiking, and playing with our kids. I have a passion for sharing the love of Christ with others, but especially to youth and children.

Joey Ennulat
Director of Worship Arts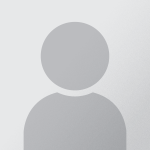 Shannon Caughey
Early Learning Center Director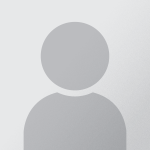 Shawn Olguin
Security Team Lead
Choose a staff member in the dropdown below, then fill out your info and click submit to send a message to them.