Connect in fellowship at Peace Community!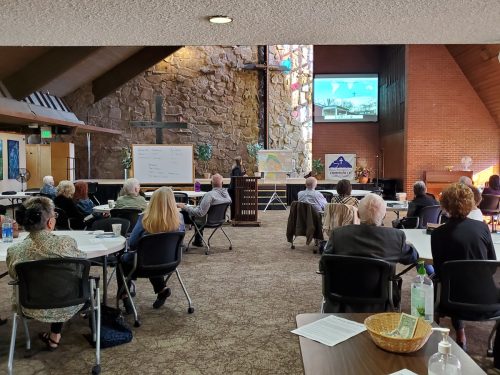 Learn more about Adult Worship at Peace Arvada with these links:

Grief Share
This is an ongoing course/group which meets each Saturday at 10:00 a.m.

Divorce Care
This is an ongoing course/group which meets each Thursday at 7pm.

A great way you can help a hurting friend!
To learn how to become a Stephen Minister contact Pastor Lindeman
Lonely? Sad? Discouraged?
Consider letting a Stephen Minister help. They are trained to walk beside you through your struggle.
To learn more contact Pastor Tim Lindeman
Welcome to our Peace Kids program page! At Peace we value our children. We desire for them to grow in the knowledge and love of our Savior Jesus. We strive to offer opportunities for them to worship, connect, and serve through our Kingdom Quest Sunday School, Vacation Bible School, Midweek Connect, and our Early Learning Center. We also offer activities throughout the year for our families to connect as well. Safety of our children is important to us, so we utilize KidCheck as a digital check in system for our children. Please feel free to contact Church Office 303.424.4454
Peak (Children's Sermons)
Sundays – 10:30am service only
Parents will sign up their children as they enter the sanctuary for worship. Children will sit with their families and be able to get a blessing at communion at the beginning of the service. Before the sermon, which is near the end of the service, the Peak leader will dismiss the children who will leave during a worship song. Solid, Biblical lessons will be presented along with an age appropriate activity. Children will be returned to their parents during the last song of the worship service.
Nursery
We welcome children of all ages to be in church with their families. We understand that during Bible study and Worship services sometimes our little ones get the wiggles. In order to help assist families we have a staffed nursery for our children 0-3 year old.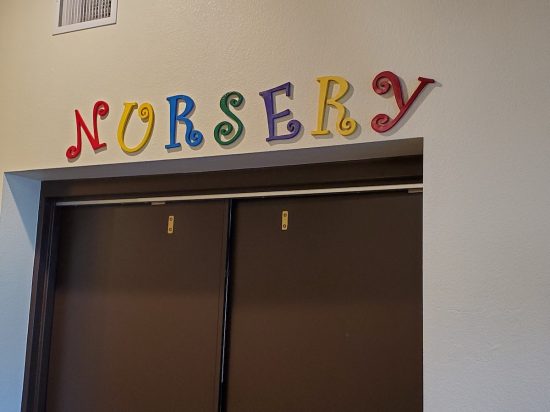 Vacation Bible School
At Peace we love Vacation Bible School! We offer age-appropriate programs for our 3 year old children (must be potty trained!) through entering 5th grade. Our Vacation Bible School is the second full week in June. In 2022 we will be learning all about how Monumental our God truly is for us! We will have outdoor games, music, Bible Adventure, snacks, crafts and so much more fun! If you are interested in more information about your child attending, or if you would be interested in helping contact Church Office 303.424.4454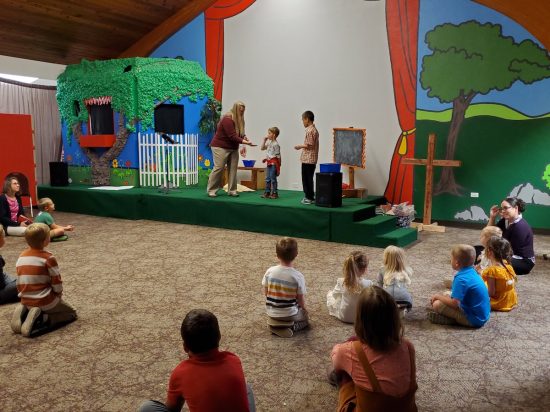 Give to Peace Arvada Online