Welcome to our Peace Kids program page! At Peace we value our children. We desire for them to grow in the knowledge and love of our Savior Jesus. We strive to offer opportunities for them to worship, connect, and serve through our Kingdom Quest Sunday School, Vacation Bible School, Midweek Connect, and our Early Learning Center. We also offer activities throughout the year for our families to connect as well. Safety of our children is important to us, so we utilize KidCheck as a digital check in system for our children. Please feel free to reach out to Bethany from HERE with any questions!
Peak (Children's Sermons)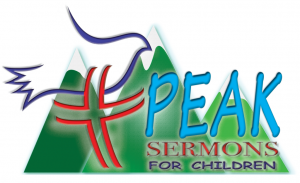 Sundays – 10:30am service only
Parents will sign up their children as they enter the sanctuary for worship. Children will sit with their families and be able to get a blessing at communion at the beginning of the service. Before the sermon, which is near the end of the service, the Peak leader will dismiss the children who will leave during a worship song. Solid, Biblical lessons will be presented along with an age appropriate activity. Children will be returned to their parents during the last song of the worship service.