What's It Do?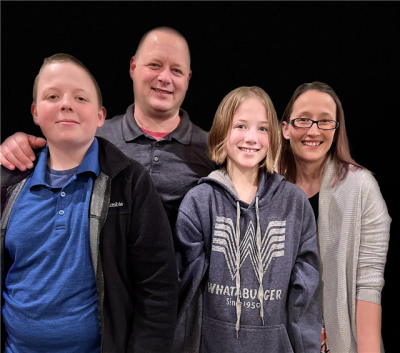 When my son was little he was very interested in building with Legos. He always studiously followed the instructions out of the box and built whatever amazing building he had received. Inevitably, pieces would go missing and the building no longer operated like the one on the box. They all ended up in one big box. Pieces of arctic explorer bases mixed in with police station bits never to be separated again. (Yes, I tried) Thankfully, he was always more than willing to make his own creations which generally ended with me saying "Awesome, now what's it do?" 
I feel like many of us ask the same question about our faith. We get it, whenever that may be in our life, and we ask "So, what now?" and "What's it do?" How do we use and grow our faith so that it is a dynamic thing rather than just existing. Our God wants our faith to be a dynamic thing so that we can share Him and protect ourselves from Satan and the things of this world. Thankfully, the Bible is very clear, in many places, about what our faith can do and how we develop and grow as Christians. In our weekly staff study, 2 Peter 1:5-7 stood out to me as an excellent road map for how we can "do" faith. One of the children's Bibles I have in my office describe these verses as a growth chart. 
5 In view of all this, make every effort to respond to God's promises. Supplement your faith with a generous provision of moral excellence, and moral excellence with knowledge, 6 and knowledge with self-control, and self-control with patient endurance, and patient endurance with godliness, 7 and godliness with brotherly affection, and brotherly affection with love for everyone. 2 Peter 1:5-7
So there it is! Easy right? Initially, like me, you may look at this awesome list laid out so clearly, and think "Well, never mind." This list is a daydream. I might make it through a day with moral excellence, but it ends with lack of self-control by 7:30 a.m. when I have to get my young teen daughter out of bed. Never mind that I don't even get to patient endurance. All this being said, I want to draw your eyes and mind back to that all important word "faith" in verse 5. Thank the Lord, that our faith comes from Him, and His sacrifice, and it's not like the Lego creations that Luke put together as a small child, as totally awesome as they were. Our faith, through Jesus, doesn't fail or fall apart. It's not cobbled together in our own human way. It enables us to do the things we should and it reminds us that Jesus is the one that stands in the gap when we fail.  
Lydia Massie, Director of Children's Ministry