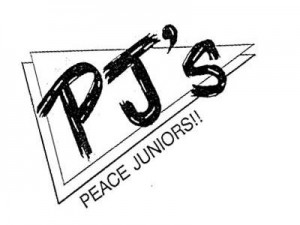 Peace Juniors (PJ's) is our Jr. High ministry with youth in grades 7 and 8, including Confirmation as our Wednesday night youth group for PJs. Check out our PJ Schedule 2017-2018 for details.

It is:
A time to meet new friends and get to know old friends even better
A time to have a lot of fun
A time to get to know our best friend – Jesus – a little better
An exciting time with lots of different activities…some at church and some away from church
A time to share your faith with others
Contact our Director of Student Ministries (rfurr@peacelutheran.net or 303-424-4454 X25) for more information.
Upcoming  Events
September 6, we kicked off PJ Confirmation, which doubles as our Wednesday night Junior High youth group and a time to step-up your walk with Jesus. Checkout the blue "Confirmation" above to get more details on how your 7th or 8th grader can join us!
April 4, parents are invited to join Peace Student Ministry in the Parish Hall for a presentation entitled "Gen Z?". Generation Z is the post-Millenial generation and is the largest generation in American history. They compose anyone born after 1996. Find out what makes Gen Z unique and how we, as the Body of Christ, can support them in their walk with Jesus. Adults only, please.
April 4 & 11, are our last days of regular PJ Confirmation for the 2017-2018 year! See you at 6-7PM in our regular meeting area!
April 20, meet at Peace at 5PM to carpool to Boondocks Family Fun Center for an evening of fun, saying goodbye to our graduating 8th graders and welcoming our incoming 7th graders! We should be back at Peace by 10:00PM! Cost is $20 per person. Dinner included! Grab permission forms Here.
April 25, 2018 Confirmands and their Parents have a required parent meeting at Peace from 6-7PM to discuss Confirmation Interviews, Statement of Faith Projects, and our Fall 2018 Rite of Confirmation.