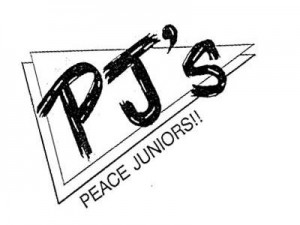 Peace Juniors (PJ's) is our Jr. High ministry with youth in grades 7 and 8, including Confirmation. Check out our 2017-2018 Calendar (coming soon!) for details.

It is:
A time to meet new friends and get to know old friends even better
A time to have a lot of fun
A time to get to know our best friend – Jesus – a little better
An exciting time with lots of different activities…some at church and some away from church
A time to share your faith with others
Contact our Director of Student Ministries (rfurr@peacelutheran.net or 303-424-4454 X25) for more information.
Upcoming  Events
September 6, we're introducing you to the new face of Confirmation, which doubles as our Wednesday night Junior High youth group and a time to step-up your walk with Jesus. Read the invitation letter Here and join us at 5:30PM at Peace for dinner and more details! Sign up for Confirmation under the button above labeled "Confirmation".
September 8-10, we're headed to LVR for a weekend of faith, fellowship, and fun together! Grab the schedule and permission form Here!