The Gift of Giving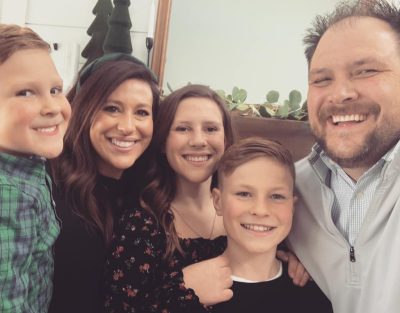 Acts 20:35 NIV
35 In everything I did, I showed you that by this kind of hard work we must help the weak,
remembering the words the Lord Jesus himself said: 
'It is more blessed to give than to receive.'"
About a year and half ago my husband and I went to see Christian singer Phil Wickham perform in Highlands Ranch. It was truly one of the best concerts I have been to, more like, a huge worship service. In the middle of the concert he had a speaker come out and talk about Compassion International, an organization supporting children through a small monthly sponsorship. The gentleman was a past beneficiary of the organization and shared his incredible story. The sponsorship includes money for essentials, letters, and pictures, and most importantly prayer for these children. I had heard about this organization before at other concerts but never raised my hand. God was really tugging on my heart that night. I looked at Zach and said, "Let's sponsor a child!" I raised my hand, and an usher handed me a card with a little boy's picture and all his information. My eyes went directly to his birthday, May 22nd, that's Zach's birthday. Tears flooded my eyes. I knew he was ours to help. God has the best sense of humor and truly has the best timing. We got home and were still so in shock that they shared the same birthday. The next day we were telling our kiddos, all three asked if they could sponsor a child with their same birthdays. We signed up. We've had such a wonderful time writing letters, sending pictures, and praying over these sweet kiddos. Our kids are learning about new cultures and new traditions. God has given us all different gifts. It might be to teach, to lead, to give and so many more.
Romans 12:6-8 NIV
6 We have different gifts, according to the grace given to each of us. If your gift is prophesying, then prophesy in accordance with your faith; 7 if it is serving, then serve; if it is teaching, then teach; 8 if it is to encourage, then give encouragement; if it is giving, then give generously; if it is to lead, do it diligently; if it is to show mercy, do it cheerfully.
God places different ways that we can give on our hearts, let's not ignore them.
Kelsey Wilbern – Adult Education and New Member Coordinator