White as Snow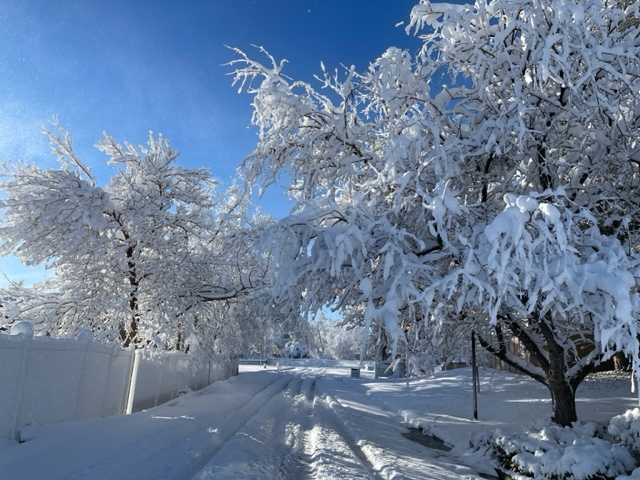 It's been a while since I've had a White Christmas, and it was pretty fun to experience. Levi really enjoyed the snow for his first Christmas.
Now I know that it wasn't snowy on the first Christmas in Bethlehem. I looked at the forecast in a Jerusalem and the surrounding areas, and it was still in the 50° range, but also being geographically where it is, the average low hovers around 45° but whatever.
The cool thing about snow on Christmas is how it covers everything and makes the world around us look clean. It reminds us of how Jesus covers our sins, and makes us pure. Our sins are forgiven, our guilt and shame are taken and we are made clean.
It reminds me of Isaiah 1:18, "Come now, let us reason together, says the Lord: though your sins are like scarlet, they shall be as white as snow; though they are red like crimson, they shall become like wool."
Enjoy this winter weather and snow while the scenery looks pure. Even though it gets shoveled and plowed and dark and grimy, we can remember that even though the dirt and sin comes out, we are covered and forgiven!
Merry Christmas! (Which we can say until Epiphany on January 6th at least…)
In Christ,
Josh Cromley Director of NextGen Ministries